To view examples of our residential work, click here:
Ready to move forward with your project? Here is a step by step guide to help you through the process:
Selecting Your Tile
Need some idea inspiration?
Browse our Portfolio page or feel free to come browse our 8,000 sf showroom whenever you like. No appointment necessary.
Already have a design idea in mind?
Schedule a design consultation with one of our designers to be shown options that bring your vision to life and keep you within your budget. Please refer to the design appointments tab below for helpful suggestions on what to bring with you to your appointment.
Please keep in mind that the appearance of some tile has a much higher variation of color and pattern than others, especially natural materials. It is important to let your designer know how much, if any, variation you want or don't want.
Budgets and Quotes
When you come for your scheduled appointment, be sure to have a budget range in mind for your project. This will assist your designer in showing you samples that are creative and personalized while at the same time keeping you within budget and on track.
Tile is sold by the square foot so in order to receive an accurate estimate, we will need to know approximately how many square feet your project is. For a floor for example, this would be the length x the width of the area. Unless you are installing the material yourself, before your material is ordered, we will ask your installer for exact measurements to ensure the correct amount of material is ordered.
If you are working with a builder or contractor, they set a "per square foot tile allowance" for the project. It is necessary for you to know this information before coming in for your appointment. Some builders allow additional allowances for decorative tile and trim pieces, some do not. You can always pay the difference out of pocket if you select a material that exceeds the allowance amount. Be sure to confirm exact allowances with your builder.
Installation
We regularly work with area installers and contractors. If you need a recommendation, your designer will be happy to discuss this with you during your design appointment.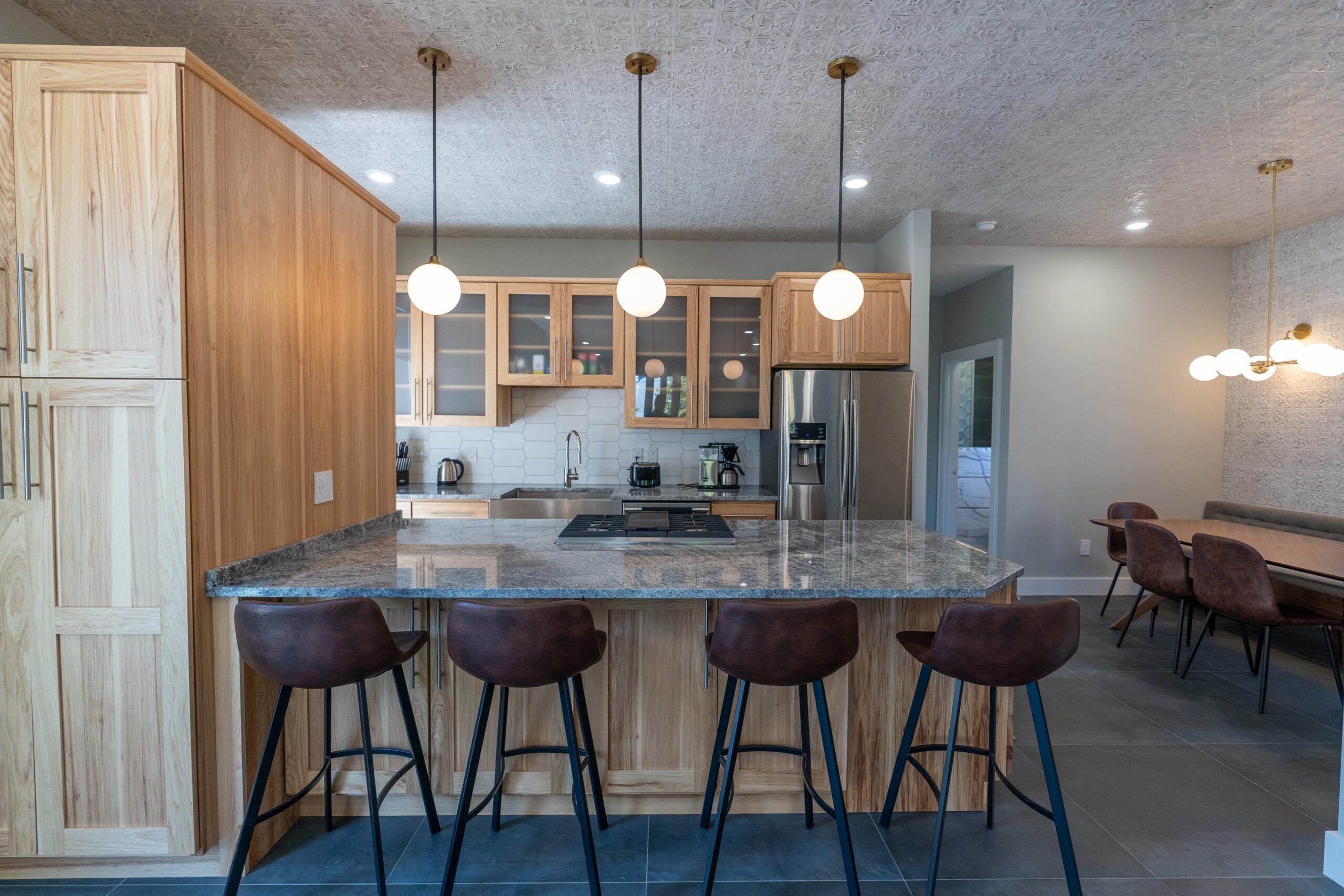 Design Appointments
Items that would be helpful to bring to your appointment:
Blueprints
Sketches/Drawings with measurements listed
Photographs of the space(s)
Sample of your countertop if already selected
Sample of your cabinets if already selected
Paint swatch of wall color or wallpaper
Inspirational pictures/vision books of looks you love
To schedule a design consultation appointment, please call us at (434) 964-4680 or email us at inquiries@sarisandtile.com.
Would you like to schedule an appointment with one of our designers? Reach out to us here.